Tusk to Tail: The win-loss prediction for the Hog season, and opinions on 'Bama and Auburn
Join the team
If there's one thing Razorback fans know, it's that anything can happen. Sign up for our free headlines and never miss another play.
Editor's note: Welcome to the fifth season of Tusk to Tail – the sport of tailgating as organized, performed and perfected by a group of Hog fans who have been tailgating together sober and otherwise for more than a decade. Members of the Tusk to Tail Team are Sean Casey, Jack Clark, Dale Cullins, Greg Houser, Craig May, David Rice and Mark Wagner. Tusk to Tail is managed by Talk Business & Politics against the advice of attorneys and family. The diehards may also be followed on their Facebook page. Or follow the crew on Twitter — @TuskToTail
–––––––––––––
This is the first week for Razorback football. For those new to the Tusk to Tail format, the crew each week answers a quasi-serious question with answers that are often pointed, painful, and surprisingly lucid. Then they make predictions on upcoming big college games. Then the drinking begins in earnest.
Also, some of the following names are pseudonyms for folks with respectable careers and/or contractual obligations and/or probation terms that prevent them from being any part of a group that has no problem spending four to five months of hard-living bookended by Hog-calling and hangovers.
THE QUESTION
Predict the Razorbacks season record, including post-season.
Dale Cullins
I like this Razorback Team. Lots of new faces, but they are talented and the schedule gives them at least one game to help figure it out. I also think the coaching staff changes were upgrades, and early in the season that is a big help to the confidence of the new guys. The schedule does the Hogs no favors but hardest games are at home, so that is a small bright spot. I wish they could win them all, but I would be happy with 8-4, and can hope for 9-3. I think it will be a fun season with a lot of close games and a couple of OT's.
Jack Clark
7-6. Until Bielema can beat Alabama, Florida, Texas A&M and even Mississippi State, I just can't pick the Hogs to win those games. Auburn will be tough in their house, and Ole Miss is loaded with the best players that money can buy. We will cap off another disappointing season with a big win over Tulane in the Liberty Bowl. Unbeknownst to the rest of the world, The Memphis Razorback Club will make a failed attempt to raise funds to erect a huge statue of Bielema outside the Liberty Bowl.
Todd Rudisill
As we start year four under Coach B, I don't want to drink the Kool-Aid, but I always do. New QB, no seasoned RB besides Kody Walker, new guys up and down offensive line, loaded at WR, and a defense that is supposed to be pretty darn good. I will believe that when I see it, because we know our track record with our defense when hyped up (which is rare). And last, but not least, we don't get off to fast starts. Next week's TCU game is so big.
So with all that, sounds like 9-4, right? Damn I love Hog Kool-Aid. The bowl win comes over Oklahoma State in the Texas Bowl. Gulp…gulp…gulp…it really is that good.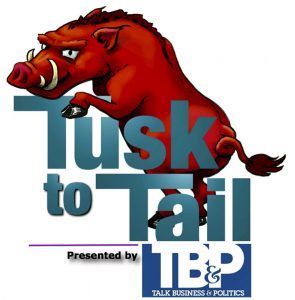 John Scott
7-6 (7-5 regular season; 0-1 post season). Safe and sane logic says we lose to TCU, Alabama and LSU. We are starting a QB who attempted three passes last year, and we've lost other key players. I think we drop at least one more at home to Ole Miss or Florida, and I see us finding a way to lose at least one SEC road game. That equals 7-5. I'll predict a loss in some Texas, Tennessee or Louisiana bowl game, since all the 9-3 predictors may be feeling deflated.
Willard Grandview
It's been a long time coming, but I see the Razorbacks making it back to 10 wins in 2016. A road loss to TCU will rock us early, and back-to-back home losses to Alabama and Ole Miss will leave us on the verge of a lost season. But Arkansas won't lose another game after Oct. 15. A 9-3 record lands the Hogs in the Buffalo Wild Wings Citrus Bowl on New Year's Eve, which will become unofficially known as "The Karma Bowl" when Arkansas tops Wisconsin to defend Jen Bielema's honor.
THE GAMES
• Louisiana Tech @ Arkansas
Craig May
Arkansas will do its best to avoid the sluggish start of the last few years. Both teams come into the game with rebuilt offenses and looking to establish some consistency on the offensive line. Louisiana Tech is replacing QB Jeff Driskel and running back Kenneth Dixon, while the Hogs will be searching for replacements for QB Brandon Allen and RB Alex Collins.
The Hogs will look to QB Austin Allen to keep the chains moving. Rawleigh Williams and Kody Walker should find daylight behind the rebuilt offensive line. The Hogs defense should be able to put pressure on the Bulldogs new offensive unit. Arkansas 42, Louisiana Tech 17.
Greg Houser
Arkansas rolls La Tech. I truly think Tech would've given us fits last year, and maybe even won considering their quarterback. But that was last year and even with an unproven QB, O-line, and running backs, the Hogs roll by 21. I can smell charred flesh on the grill now!
Sean Casey
The Arkansas Razorbacks open the season Saturday a 26 point favorite over the visiting Bulldogs of Louisiana Tech. Arkansas is replacing a slew of skill position players including starting QB, and the Bulldogs face a similar challenge. LA Tech will have a new quarterback running the offense and a host of new players on defense. Even with an experienced team, the Hogs have not started fast under Bielema and Saturday will be more of the same. Hogs win 42-24 but fail to cover the spread.
Mark Wagner
The Hogs win big, 42-13. At the end of the game, we really don't know how good we are. We find that out against TCU the following week.
Jeff Laman
La Tech's defense is the bizzaro version of the Hogs. They're replacing the entire back 7 plus 1 lineman. Arkansas has 9 starters back ready to shut down opposing offenses. Expect a stellar start on both sides of the ball for the Hogs as they roll 40-10.
Terri Bradshawl
Big season for the Hogs. They can't have another Toledo-like game this year while starting with a new QB and new look offensive line. I expect the team, as well as the coaching staff, to have learned a lot from last year's poor start. Hog defense will control the day with Tech scoring 10 or fewer points. Easy first victory for the Razorbacks.
• #5 LSU @ Wisconsin
Todd Rudisill
The Tigers and the Badgers kickoff the season on "The Non-Frozen Tundra" of Lambeau Field because it will be 77 degrees at kickoff. The Tigers stole the Badgers Defensive Coordinator last year, so he should know Wisconsin's offense pretty well.  Fournette is banged up for LSU. I think this will look like the last two season kickoffs vs. the SEC for Wisky: close but no cigar. Tigers 24-17
Jack Clark
I'll take LSU over Wisconsin, 9-7.
• #3 Oklahoma @ #15 Houston
Greg Houser
Houston is fast and has great skill players, but I don't think it's enough against OU's size. OU certainly isn't Final 4 or SEC size through and through, but they'll be too much for Houston and pull away in the second half. OU by 12.
Dale Cullins
OU should have too many playmakers for Houston. An experienced QB goes a long way in these early games. Call it Oklahoma 31, Houston 24.
Terri Bradshawl
Any leftover feelings of optimism from last season will disappear for Houston quickly this game. Houston can score, but they can't keep up with OU. Oklahoma dominates offensively while managing to cover the spread.
• #2 Clemson @ Auburn
Sean Casey
Auburn hosts the National Championship runner up Clemson Tigers Saturday night, and this should be a fun game to watch. Clemson is the 7.5 point favorite and for good cause, with the vast majority of the offense returning for the 2016 season. Auburn has to exploit the inexperience of the Clemson defense, who only returns 4 starters, and get the crowd into the game. I keep reading that Coach Malzahn has to win this year or his job is in jeopardy, which may be true with Auburn and their constant envy of Bama and the Tide's success. I predict Clemson comes out flat and Malzahn throws everything he and his staff can dream up at Clemson for an exciting offensive match up. Auburn pulls off the upset, winning 41-38.
John Scott
Clemson 42-Auburn 21. I'm certain I was asked to pick this game as one of the few Gus Malzahn fans in Tusk to Tail. The powers that be relish that I must go with #2 Clemson and Deshaun Watson in an upset.
Todd Rudisill
Tigers vs. Tigers. Will Auburn have a consistent offense this year? Who will step up at RB since they lost their starter?
Two words for Clemson: Deshaun Watson. Man, he was fun to watch in the national title game last year. They have no weakness on offense. Aubbie just won't have the firepower to keep up with this explosive Clemson offense. But I think it will be a wild game and fun to watch. Clemson, 41-30.
• #1 Alabama vs. #20 USC
Mark Wagner
Bama has won 14 straight openers and USC has won 18 straight openers. Well, something has to give. USC is probably better than I think, but it all comes down to if the USC defensive front can keep from being worn down as the game goes on. I think Bama wins, but it'll be closer than they want. Bama 32, USC 27.
Terri Bradshawl
Alabama knows how to play the high profile opener. Although USC might be back on track, they don't have Pete Carroll (or the talent) to compete with the Tide. The Tide win in their traditional convincing manner.
Willard Grandview
USC is on their 3rd in-over-his-head coach in six years, (four if you count Ed Orgeron). Bama 38-USC 10.
• #11 Ole Miss @ #4 Florida State (Monday)
Craig May
I'm looking forward to watching this game on Monday night. Ole Miss clearly has the advantage at QB. Chad Kelly is an NFL talent who can single handedly win the game for the Rebels. In order for him to be successful, the rebuilt offensive line will need to hold up against a Florida State defensive front that's as good as any in the country.
FSU will start redshirt freshman Deondre Francois at QB, but will run its offense through its talented running back Dalvin Cook. IF Francois can have a mistake-free game, Cook should be able to get enough yards to take the pressure off the passing game. FSU will need to stay away from third and long situations. Florida State 28, Ole Miss 21.
Jeff Laman
Florida State is hungry after the loss to Houston in the Peach Bowl. Their defense is stacked including a beast at MLB. However, they start a new center and a redshirt freshman QB on offense. Ole Miss has been dealing with fake funerals and the NCAA and lost a lot of talent to the NFL. FSU roll 42-31.
Todd Rudisill
Ole Miss no doubt has the QB experience over FSU's redshirt freshman. But Ole Miss is starting four underclassmen on the offensive line. I think the Seminoles defensive front line will eat them alive. Kelly will make some plays but not enough on the road. And besides, has Ole Miss won a big road game besides Alabama? The war chant will be rocking Labor Day night. Seminoles 38-27.
---
---
---