Tusk to Tail: The tailgate experts offer predictions on Belk Bowl, and big bowl games that matter
Join the team
If there's one thing Razorback fans know, it's that anything can happen. Sign up for our free headlines and never miss another play.
Editor's note: Welcome to the fifth season of Tusk to Tail – the sport of tailgating as organized, performed and perfected by a group of Hog fans who have been tailgating together sober and otherwise for more than a decade. Members of the Tusk to Tail Team are Sean Casey, Jack Clark, Dale Cullins, Greg Houser, Craig May, David Rice and Mark Wagner. Tusk to Tail is managed by Talk Business & Politics against the advice of attorneys and family. The diehards may also be followed on their Facebook page. Or follow the crew on Twitter — @TuskToTail
––––––––––––––––––-
The University of Arkansas has two football teams, according to the Tusk to Tail panel of experts. There is a team that could damn-near beat the Dallas Cowboys, and a team that couldn't beat the Cowboy cheerleaders. It is uncertain which team traveled to the Belk Bowl.
• Belk Bowl: Arkansas vs #22 Virginia Tech
Craig May: It's been an up and down year for the Hogs. In five losses, the defense has struggled to find consistency giving up big play after big play. For Virginia Tech and first year coach Justin Fuente, it's been a great season with 9 wins and an ACC Championship game appearance.
For Arkansas to win this game, the offense will need to establish the running game and the defense will need to stop the Virginia Tech offense on third down. Remember in the Florida game, the Gators were 1-11 on third down conversions. Another pattern for the Hogs this season has been to win a game then lose a game. Getting beaten by Missouri in the second half of the final game was embarrassing. I expect Coach Bielema to have this team focused and ready to play. Arkansas 35, Virginia Tech 31.
Willard Grandview: I'm still feeling queasy from the Mizzou loss, even though it seems like it happened a couple of years ago at this point. If we weren't good enough or focused enough or inspired enough to win that game, I'm not sure how we go into ACC country and beat a team like Virginia Tech. Hokies 44, Hogs 24.
Dale Cullins: The Hokies have the potential to score a lot of points on the Hogs. They have the kind of offense that gives this team fits with a duel threat option at QB. However, I like the way Coach Bielema prepares the team and I feel like they want to make up for that Missouri loss.  QB Austin Allen will be rested and healed and is the better QB of the two. Arkansas just needs to find enough D to get some stops, because offense should not be a problem. Hogs 31, Hokies 20.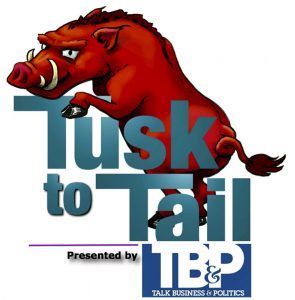 Jeff Laman: I have zero expectations for a Hog win. In fact, I've been concerned it will be a beatdown by the Hokies since the game was announced. This isn't some reverse jinx stuff either. Virginia Tech head coach Justin Fuente has a good offense and most of this season was a dumpster fire for the Hog defense. Hokies win 42-21.
Mark Wagner: The entire question of this game will be which Arkansas team shows up to play. Will it be the team that beat Florida, Ole Miss, Miss State, and TCU, or the one that showed up in losses at Auburn and the second half of the Missouri game? The Hogs face another QB who can throw and run in Jerrod Evans, and we do this with one of the worst defenses we have fielded in a few years. I have no insight or inside information on this game, just a gut feeling that the Hogs that come to play will be ready for this game and won't self-destruct. Arkansas wins 30-27.
• Alamo Bowl: #12 Oklahoma State vs. #10 Colorado
John Scott: I don't follow these teams from the "other conferences" but assume the caliber of play will be well below the Belk Bowl where the Hogs #neveryield to the Va-Technical Institute. My non-scientific theory is that teams having bust-out years carry momentum and swagger into the bowl game. Okie-Light probably comes into San Antonio thinking there must be something more than this, while the Buffalo fans will arrive satiated from Riverwalk nachos and burritos with visions of 42-0.  I'll take Colorado 31-17.
• Orange Bowl: #6 Michigan vs. #11 Florida State
Greg Houser: This matchup is interesting. I think FSU has progressed this season, and still has better skill guys than the Wolverines. But I'll take Harbaugh and his "Saban-like" obsession for winning. UM wins by 10.
• Citrus Bowl: #20 LSU vs. #13 Louisville
Bruce L. Smith: Bowl season is almost impossible to predict. College kids are unpredictable, but give them a month off and place them in a fun city with some nightlife, and who knows how they will respond. If this were a midseason game, it would be an intriguing matchup of contrasting styles. Timing matters though. Just look at the Cardinals final games or LSU's flop against Florida. Although LSU has the new coach and superior talent, I think the edge here goes to Louisville coach Bobby Petrino. He will force his team to take advantage of the extra time to prepare. I also expect the players to be motivated to beat an SEC team and to not finish the season with three consecutive loses.
• Rose Bowl: #9 USC vs. #5 Penn State
David Rice: Five years. That's how long it took Penn State to overcome the awful child abuse scandal and subsequent cover-up before landing in the Grandaddy of them all, the 103rd edition of the Rose Bowl. Both teams got stronger as the season progressed, but USC has the best running back you haven't seen play yet. Ronald Jones II rushed for 742 of his 1,027 yards in the last 5 games of the season. I like the University of Spoiled Children to roll the Nitany Lions, 31-20.
• Sugar Bowl: #14 Auburn vs. #7 Oklahoma
Todd Rudisill: You think the Big 12 really wants this game? Its champion is going against a middle-of-the-pack SEC team in what many have said was a down year in the SEC. Wouldn't it be embarrassing to lose this one? But OU rarely shows up in bowl games. They have lost 3 of their last 4 bowl games by a combined score of 128-36. The Sooners have a great offense, but the Auburn defense was ranked 5th in the nation and will be well rested. Add the "Big Game Bob" factor for OU and all of the controversy of his decision to keep a player on the team after he knocked out a woman, and it comes up Aubbie 38-31.
• Fiesta Bowl (College Football Playoff semifinal): #3 Ohio State vs. #2 Clemson
Jack Clark: Ohio State has always been that team that only had to win that one big game each year to be immediately placed into elite bowl status. I'd love to see them play a SEC schedule against teams who are all ranked in the top 25 and headed to bowl games. I'll take Clemson.
• Peach Bowl (College Football Playoff semifinal): #4 Washington vs. #1 Alabama
Sean Casey: On New Year's Eve, the Washington Huskies will face their most physical, athletic, deep, and dominating opponent ever in the Alabama Crimson Tide. The only team the Huskies played this year comparable to Bama was USC, and USC whipped Washington 26-13. It is worth noting that Bama routed USC 52-6 at the start of the season.
Keep your eye on the Alabama offense. Offensive Coordinator Lane Kiffen left for a head coaching job and the new OC is Steve Sarkisian. The impact of this coaching change should be negligible, and Bama's offense rolls on. I expect a very motivated Huskies team at the Peach Bowl who will hang close with the Tide in the first half. Bama should dominate the second half and pull away to win 48-17.
---
---
---