Tusk to Tail: Lucky Memphis ribs and homecoming with a French fighting rooster
Join the team
If there's one thing Razorback fans know, it's that anything can happen. Sign up for our free headlines and never miss another play.
It certainly wasn't pretty, but it was a win. I think we all enjoyed seeing the players celebrate. They showed a lot of grit in fighting back and not letting go of that rope last Saturday in Oxford.
We had a small crew for this last trip, and we had all written the team off by the end of the first quarter. I personally was doing a lot of nasty texting and tweeting to try and relieve some of the frustration. The early start time had already forced us to scrap our larger tailgating plans in the Grove to settle for a few drinks and some taco soup off of Sam Atkinson's tailgate in the Media lot. At that point, getting our doors blown off early was just the icing on the cake for a very cold October game and made it that much worse.
However, the Hogs did pull it out so we decided to celebrate with some Gus's Fried Chicken on our way back through Memphis. It did not disappoint.
Perhaps the Hogs win was due to the TTT crew finally making it to the Rendezvous for a Friday night dinner this season. The sausage and cheese plates disappeared quickly, the ribs were as tasty as always, and our waiter was spot on. We never wanted for anything.
Well, whatever it was, the Hogs sure could use 4 more of them to close out November and finish a strong 7-5. LSU and Mississippi State have seemed to figure it out as of late, but the Hogs always seem to match up with both of those teams pretty well. Mizzou continues to struggle with defense, so there is a chance.
To help with that streak, the schedule is giving the Hogs another break this coming Saturday with the Coastal Carolina Chanticleers. These guys are new to FBS level football, and are on a seven game slide. The Chanticleers are a type of fictional French fighting rooster. They used to share that mascot with Rutgers for one season before they switched to the Scarlet Knights. This Saturday is Homecoming for the Hogs, so Jeff Long is getting the schedule right as best he can.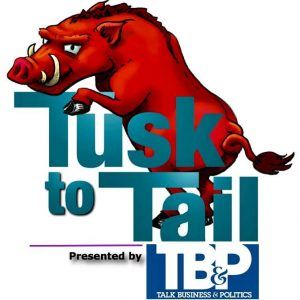 In keeping with that theme, we plan to just load up on a huge number of chicken fingers for everyone and keep it pretty simple. The game is kicking off at 3 p.m., so we plan to get an early start at 8 a.m. It should be a perfect 73 degrees at kickoff and still pleasant by the end of the game.
The game will finish up around dark, but I don't think I'll put up our lights. We keep some emergency lights that should be enough with the light of the TV's to help us pack everything up and save us some time.
One thing to keep in mind with the start time is that the UA will throttle traffic to only those with parking passes four hours before game time. So, if you don't have a parking pass you will need to brush up on your maps around campus or get to where you are going by 11 am. From experience, I'd make that 10:55 to be safe.
Go Hogs, Beat Chanticleers!
---
---
---