Tusk To Tail: Hogs not likely to help anyone's Heisman hopes during the bye week
Join the team
If there's one thing Razorback fans know, it's that anything can happen. Sign up for our free headlines and never miss another play.
Editor's note: Welcome to the fifth season of Tusk to Tail – the sport of tailgating as organized, performed and perfected by a group of Hog fans who have been tailgating together sober and otherwise for more than a decade. Members of the Tusk to Tail Team are Sean Casey, Jack Clark, Dale Cullins, Greg Houser, Craig May, David Rice and Mark Wagner. Tusk to Tail is managed by Talk Business & Politics against the advice of attorneys and family. The diehards may also be followed on their Facebook page. Or follow the crew on Twitter — @TuskToTail
–––––––––––––––––
The thing to do during a bye week is to lick your wounds, and the best way to do that is with salt, lemon and tequila. And one thing an Arkansas Razorback bye week ensures is that the Hogs defense doesn't help someone on another team make their case for the Heisman.
THE GAMES
• Arkansas @ Bye Week
Mark Wagner
Well we all know what happened last week, and from the scouting reports I've seen, Bye Week has an outstanding running game. I think the Hogs pull this one out in the end, 56-52. Bye Week's defense just can't hold up.
• #15 Auburn @ Ole Miss
Craig May
The Ole Miss run defense has been non-existent giving up 200-plus yards in each of the last four games. The Auburn run game has been hitting its stride with freshman tailback Kamryn Pettway gaining 169 yards against MSU and 192 yards against Arkansas. If this game was at Auburn, I would expect a blowout. With the game being in Oxford, look for Ole Miss to keep in close for three quarters.  Auburn 41, Ole Miss 27.
Todd Rudisill
I think we can finally put to rest that Ole Miss is one of the best 2-loss, no 3-loss, no now 4-loss team in the country. The Tigers offense is hitting on all cylinders and their defense is stout (see 56-3 last week.) This should be another high scoring affair, but with that Auburn defense I think Aubbie pulls away early 4th quarter. The Gus Bus rolls, 41-31.
• Georgia vs. #14 Florida
Jeff Laman
With the Bulldogs suffering losses against Ole Miss, Tennessee, and Vandy, the World's Largest Outdoor Cocktail Party has lost a bit of its luster this season. Georgia's plight won't be any easier facing Florida this week. Both teams have had an off week to prepare. Kirby Smart, Jim Chaney and the rest of the coaching staff needed it after the 4th and 1 play call against the Commodores. It may not matter against Geoff Collins' defense. And Luke Del Rio is healthy after missing several weeks with an injury. This is still a big rivalry and it will be a battle. Georgia should be motivated after losing the majority of these the last 26 years (Florida is 20-6 since 1990), but the Gators win their 3rd in a row 28-20.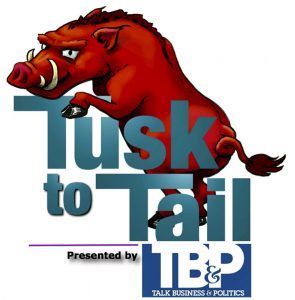 Adam McBane
A game I would like to see in person someday. It will be interesting to see if both coaches have long term success in this coach-crushing league. The teams should be rested, but McElwain has a year under his belt and a fantastic defense to back him up.  I will go with Florida this year.
• #10 West Virginia @ Oklahoma State
Dale Cullins
WVU appears to be on a roll. They are playing good defense for the Big12 with an unstoppable offense. Though a close game, I see WVU making more plays and winning this one.  WVU 44, Okie Light 40.
Todd Rudisill
The Mountaineers are one of the surprise teams of the year so far, quietly opening up at 6-0. This should be their toughest test of the year so far on the road. Mountaineers win, 34-28.
• #8 Baylor @ Texas
John Scott
Former Big 12 doormat and recent BCS challenger Baylor has tiptoed through a soft schedule of unranked tulips thus far. They also come off two byes the last three weeks, allowing more rest than Secretary Clinton has enjoyed in the election homestretch. Complementing their expected 44 points per game, Baylor's defense leads the Big 12 in pass efficiency and is 8th nationally in yards per play allowed (by contrast, Arkansas is 124th out of 128 teams). Defensive coordinator Phil Bennett escaped the Art Briles ouster, which has helped Baylor avoid a post-scandal meltdown – unlike the Hogs after Bobby Petrino's ouster. However, they have yet to face a solid opponent.
But is Texas solid? Charlie Strong was carried awkwardly off the field after beating Notre Dame first game. Since then, UT has faltered on the road, losing 4 of its last 5. Some wonder if Strong will be carried straight back to Batesville if things don't improve fast.  However, the Longhorns have won every game in Austin this year. Being a Baylor alum and Arkansas fan, I am cautious to ever take the Horns for granted. Nonetheless, I will pick Baylor–although not without some drama early or late. BU 42, UT34.
Adam McBane
This is an odd matchup due to the state of the two programs, not the game itself. I didn't expect Baylor to be 6-0 at this point in the season. Surely the Bears will be exposed this year. However, this just isn't the week. At the beginning of the season, I thought the Notre Dame win meant something for Texas. It didn't. Unfortunately, Texas is not the right fit for Charlie Strong, which is just another reason to pull against the Horns. Baylor moves Strong one step closer to the door as my hatred for Texas and its alumni rekindles.
• #7 Nebraska @ #11 Wisconsin
Mark Wagner
Both teams have great defenses. The best way to attack Wisconsin is vertically, and the Cornhuskers are expecting their star wideout Westerkamp to be back after missing the last couple of weeks with a back injury. However, I just don't think Nebraska's offense is strong enough to keep up with the Badgers. This game will be Big 10 football in all its glory. A game where you will see both teams use the clock and grind out the yards. I see Wisconsin winning this one 24-17 over Nebraska.
Todd Rudisill
Undefeated and unimpressive Huskers roll into Camp Randall this week. Too much Wisky D will have them leave with their first loss of the year. Badgers 28-17.
• #4 Washington @ #17 Utah
Willard Grandview
Just when you start to wonder whatever happened to that Chris Petersen guy, he turns UW back into a national power. The Huskies are averaging 48 points a game and giving up just 14. That's good. Will they eventually be undone by some wacky, late night PAC 12 insanity? Probably. But not this week; it's a 2:30 kick. Like last call in Salt Lake City this one should be done early. But at least Utah gets College Gameday. UW 55, Utah 38.
Adam McBane
Both these teams are solid. If Utah was coming off a bye week, they might win this home game. But after 9 straight weeks of football for the Utes, don't expect anything other than a Washington win.
• #3 Clemson @ #12 Florida State
Sean Casey
Clemson is 7-0 with four one-possession wins. Florida State is 5-2, but they appear to be the team that is improving. At home, I take the underdog Seminoles to win, 34-29.
Todd Rudisill
Clemson is coming off a bye week after a really close call against a bad NC State team. FSU has been looking better lately. This one has upset written all over it. Seminoles defense comes through with some big 4th quarter stop. Noles win 24-20.
---
---
---