Tusk to Tail: Can the Hogs beat the Gators without Billy Ray or Brad or Lou?
Join the team
If there's one thing Razorback fans know, it's that anything can happen. Sign up for our free headlines and never miss another play.
Editor's note: Welcome to the fifth season of Tusk to Tail – the sport of tailgating as organized, performed and perfected by a group of Hog fans who have been tailgating together sober and otherwise for more than a decade. Members of the Tusk to Tail Team are Sean Casey, Jack Clark, Dale Cullins, Greg Houser, Craig May, David Rice and Mark Wagner. Tusk to Tail is managed by Talk Business & Politics against the advice of attorneys and family. The diehards may also be followed on their Facebook page. Or follow the crew on Twitter — @TuskToTail
–––––––––––––––––––
THE QUESTION
The last time Arkansas beat Florida was the 1982 Bluebonnet Bowl. What do you remember about that game?
Todd Rudisill
I was 12. I remember watching it on tv and being in awe of the Astrodome. My favorite memory from the game was Gary Anderson doing his famous vault over the goal line. The guy literally went 6 feet in the air over the line for the touchdown. Hogs were down 24-14 in the 2nd half and came back and won it 28-24. Holtz was running a two quarterback system a lot that season with Tom Jones and Brad Taylor. The Hogs ended up #8 in the country and 9-2-1 on the season.
Dale Cullins
I remember watching that game with my family, but I can't say I remember much about the specifics of the game, other than the Hogs winning. There were some Hog greats on that team, including Billy Ray Smith, Gary Anderson and a young Brad Taylor. The Hogs won 28-24, the first and only win for the Hogs over the Gators. It's time to change that stat!
Mark Wagner
I remember the 1982 Bluebonnet Bowl very well. My company had transferred me to New York, and I was living in a small apartment in Greenwich Village. We had been working on a bank conversion for almost a year, and there was a lot of pressure that it had to go smoothly. My part of the project was scheduled to start once the processing was completed after midnight on December 31, the night of the game.
Everyone thought I left work to go get some sleep. Instead I went over to a neighborhood bar called Jimmy Day's. They had one TV and I had to convince the bartender to switch it over to the game. I saw us jump out to an early lead and then watched Florida take over for the rest of the first half.  All I can say is thank God for Gary Anderson, as the Hogs came back in the fourth quarter to win the game. I was calling the Hogs and getting strange looks from the bar patrons who had never heard such a thing in that part of Manhattan. The conversion went well, and I'm sure that several New Yorkers thought I was completely crazy.
THE GAMES
• #10 Florida @ Arkansas
Todd Rudisill
Here is another chance to end a long losing streak in the SEC. Arkansas failed against Bama, and are now trying to end a nine-game losing streak to the Gators since joining the mighty SEC. You know the Reggie Fish muffed punt from 2006, and the horrible officiating in 2009 in Gainesville. The Hogs are way overdue.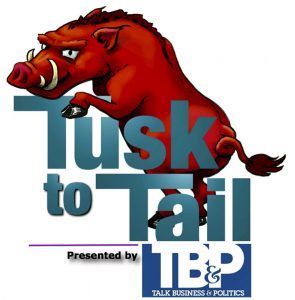 Robb Smith has to find a way to stop the Gators running game. They don't have much of a passing game. The Razorbacks offense has to find a way to run the ball on this salty Florida defense. If the Hogs can get 125 yards on the ground, that should open up the passing game just enough to give Hogs fans a sweet victory for once over the mighty Gators. The Hogs are embarrassed after their 53 point shellacking to Auburn and the offensive line should be the most embarrassed. Two weeks off does wonders for the Hogs. Arkansas wins 31-24. Finally.
Sean Casey
Arkansas hosts an overrated and soft Florida team. It should be one helluva pillow fight. Arkansas will struggle at the line of scrimmage at the outset, but eventually wear down the Florida defense. Arkansas pulls out the victory in an ugly contest winning 24-20.
Greg Houser
It's hard times like these that make being a Razorback fan so worthwhile when we hit 10-11 wins. Homer or not, I know the Hogs are more than capable of winning. Our O-line still has too many questions to answer, and Robb Smith still may not have our D playing with confidence. Gators win a close win, but I would rejoice being wrong this Saturday.
Jeff Laman
A lot of money was bet against the Hogs to move the spread two points, before the line finally settled with Arkansas a four-point underdog. Florida's defense is good, but aside from Tennessee, the Gators haven't faced a solid offense. Some tweaks to the defense by Robb Smith and Bret Bielema plus the off week should help the Razorbacks tremendously. Arkansas 35, Florida 24
Emma Smith
Who will come to play a full game on Saturday? Both these teams have looked bad at times. Scheduling will play a factor in this game. This will be Florida's first trip outside the east while the Hogs received a much needed bye week after being humiliated at Auburn. Hopefully, the Hogs corrected some major issues. I expect the Hogs to play substantially better at home as the Fayetteville crowd has slowly evolved into a force. If AA is healthy, I will go with the home team.
• Georgia @ Kentucky
Dale Cullins
Not an exciting match up,  but I think I will give the edge to Kentucky for being at home. Georgia is struggling on offense, and Kentucky has a lot to play for.
Todd Rudisill
Kentucky has a chance to win the SEC East? What?? It's true. Florida has the Hogs, SC, and LSU left. If UK wins this one and beats UT, and the Gators lose to the Hogs and one more… Nah…. Bulldogs win, 28-17.
• Georgia Tech @ #21 North Carolina
Jeff Laman
The Tar Heels have had a week off to prepare for Paul Johnson's triple option offense. Usually that's a bad sign for the Yellow Jackets. In addition, North Carolina QB Mitch Trubisky is completing 71.2% of his passes (18TDs, 2 INTs). Carolina 42, Ga Tech 21
Emma Smith
Georgia Tech has recovered from a horrible three-game stretch. Both teams have solid qb play, but NC comes into the game with an extra week to prepare for the option. This along with a Tar Heel home field advantage will extend their win steak while keeping NC in the division hunt.
• #18 Oklahoma State @ Kansas State
Mark Wagner
I'm not sure it's an upset, but I'm going with K-State on this one. I know that both teams are on a bit of a roll, and Okie State had a huge win over West Virginia last weekend.  But K-State hasn't lost at home all season, and although their D is about as bad as the Hogs in pass defense, their front 7 will keep the Cowboys from getting any running game going. I think their D will be good enough to hold off the Cowboys offense. Coach Snyder will have them ready. K-State 27, Oklahoma State 21.
Todd Rudisill
K State is always a tough place to play, but the Pokes are coming off a top 10 upset of West Virginia. OSU wins 38-28.
• #10 Nebraska @ #6 Ohio State
Greg Houser
Urban Meyer prepares his Buckeyes and they won't stand losing the rest of the regular season. Buckeyes roll.
Emma Smith
Hatred for Urban Meyer aside, Ohio State is an established power under his direction. While they haven't been dominant this season, the Buckeyes are playing at home against a team playing its second tough road game in as many weeks. The head wins over the heart when it comes to making picks. Unfortunately, Nebraska fails to shut the door on playoff possibilities for one of the more annoying teams in college football.
• #1 Alabama @ LSU
Sean Casey
I love watching Leonard Fournette run the ball for LSU. He's a very talented and exciting running back to watch. Check him out, he's one of the best in college football. I expect interim head coach Ed Orgeron will have LSU pumped for this game and Tiger Stadium will be rocking, but LSU is a one dimensional running team. Bama, on the other hand, is the best team in the country who destroys one dimensional teams. They should smother Fournette and Co.  Bama all day and Bama all night. The Tide rolls 45-24.
Todd Rudisill
I just don't believe the "LSU is back" hype. The offense has shown up because Fournette is back, but you don't think Saban and crew will have the defense ready to shut down that down? LSU can't throw the ball well, but Bama did give up 400 yards of passing to the Hogs and Ole Miss. The LSU defensive front will give Alabama freshman quarterback Jalen Hurts fits unlike any defense has given him this year. This should be a tight game, but Bama always finds a way, it seems. Tide wins 34-27.
---
---
---