Tusk to Tail: A hot day and a late start at Jerry World means the drinking will happen early and often
Join the team
If there's one thing Razorback fans know, it's that anything can happen. Sign up for our free headlines and never miss another play.
story by Dale Cullins
Editor's note: Welcome to the fifth season of Tusk to Tail – the sport of tailgating as organized, performed and perfected by a group of Hog fans who have been tailgating together sober and otherwise for more than a decade. Members of the Tusk to Tail Team are Sean Casey, Jack Clark, Dale Cullins, Greg Houser, Craig May, David Rice and Mark Wagner. Tusk to Tail is managed by Talk Business & Politics against the advice of attorneys and family. The diehards may also be followed on their Facebook page. Or follow the crew on Twitter — @TuskToTail
–––––––––––––––
Coming up on two weeks since our last trip to Texas, both the Hogs and the Tusk To Tail crew have a pep in our respective step. Now it's time to head back to the Lone Star State for yet another game against a Texas team, this time in AT&T Stadium.
I was a bit worried about that first trip to TCU, but as well as the Arkansas defense played in that game, I think the Hogs are ready to play with A&M. The secondary is still a little prone to give up the deep ball, and A&M will get their points. The Hogs just need to stop them a few more times than they stop us, and let Austin Allen do his job.
This past weekend the team looked prepared to play. They stuck to the game plan, and the result was as expected. The Hogs covered the 31-point line Vegas had laid out and David Rice got even on his friendly wager with John Scott.
The plans for this weekend are a bit of a hodgepodge. Everyone is arriving and staying in different parts of town, according to their needs. A lot of us are bringing our wives and kids to this game at Jerry World. What woman does not enjoy a trip to Dallas for some retail therapy? The later kickoff provided the shopping opportunity, so I suppose we can thank ESPN for that and send them the bill.
However, we still have plans to keep so we will start around 9 a.m. in Blue Lot 10 on the west side of the stadium. The kickoff is at 8 p.m. and the tailgating weather looks warm, actually the hottest game day of the year. The high should reach about 90 degrees. We look to host about 40 people before the game, but we don't have any firm times, since the game is so late.
The heat and late start may push the majority of our crowd to 5 p.m. and later, so those of us who will be out there all day are going to Plan B. We will utilize the eight or so restaurants that are within a two block walking distance for lunch, every man for himself. I'll have the usual snacks and cheese dip, but it's a road game, so it limits our ability to keep food warm and fresh all day. Plus, in that heat, we just can't leave food sitting out.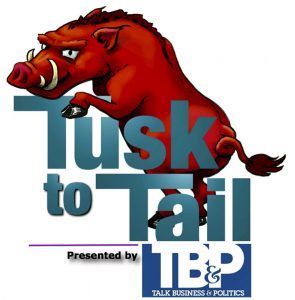 I've suggested to our guests that they consider the tailgate this week as more of a hydration station and cocktail hour before the game. We diehards will be out there to set it up and watch the other games that unfold during the day, but for most folks, it will be a quick stop on the way into the game. We hope to have some shade available near the tents which will provide some overflow space for the large crowd. Having that was a life saver two weeks ago in Fort Worth.
Lastly, the addition of the 3-gallon drink dispenser filled with sports drink has really helped out. It has saved on the number of soft drinks the kids drink, and has been refreshing for anyone needing it. With the hot temperatures this week, keep in mind to buy extra ice and ask later-arriving guests to bring ice reinforcements. As always, limit the cold dishes. Even last week at 80 degrees, we had a hard time keeping the macaroni salad cold and it used up a lot of ice.
Nothing too fancy this weekend, as it is back to basics on the road in the SEC. Let's hope it has the same result for the 3-0 Hogs. Focus on ball control, limit turnovers and penalties, and play our style of ball, and I think the Hogs should come out with a win this week.
Go Hogs! Beat Aggies!
---
---
---